Pottery with a Purpose (PwaP) teamed up with Wyllo, a curated women's boutique in Boston's South End/SOWA, for an evening of learning about pottery and creating one-of-a-kind ceramic hanging planters.
Event:  PwaP x Wyllo Ceramic Hanging Planter Workshop
Format:  In-person ticketed event
Location:  South Boston, MA
Clay Type:  Ceramic
Details:   At this beginner-friendly, BYOB pottery workshop, attendees learned the basics about pottery and ceramic clay from Pottery with a Purpose founder Sam, and spent time with friends (and made new ones). With step-by-step instruction, participants created, decorated + underglazed hanging planters, footed planters + more.
After the workshop, everyone had the chance to shop Wyllo's curated clothing, accessories and home décor offerings from the 50+ women-owned brands the shop carries. Finally, everyone's creations were glazed and fired in the Pottery with a Purpose kiln - aka 'Hot Stuff' - she gets up to 2250 degrees!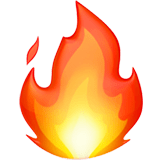 Participants picked up their finished pottery from Wyllo or opted to have it shipped directly to their house for a small extra fee.
What they had to say...
"I loved my experience with Pottery with a Purpose! They host SUCH fun workshops!! The founder (and host of the pottery classes) is super great and helpful, especially for beginners. A super relaxing experience all around :)" - Yuval C.
"Had a great time!" - Samantha R. 
What was made...
Want to book your own event? Check out your options here.